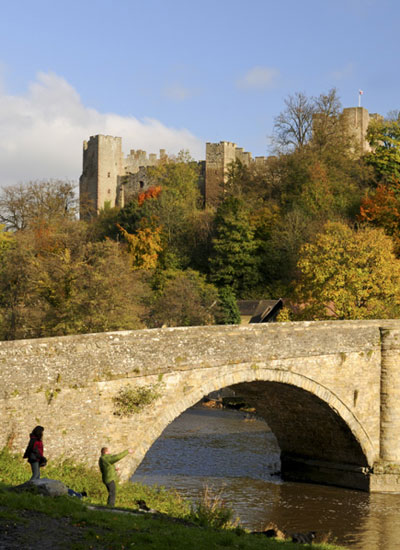 Enjoying Lovely Ludlow
Poet John Betjeman called Ludlow 'the most perfect town in England' and he's right.
From where the River Teme runs through the arches of the town's old stone bridge, up through its Medieval and Georgian streets filled with over 500 listed buildings (like the famous black and white faced Feathers Hotel), to the 900 year-old castle on a cliff, Ludlow's a treasure of nooks, crannies and historic delights.
But it's also a place to enjoy for many other reasons, such as great food and drink, not just from the town's two Michelin starred restaurants (La Bécasse and Mr Underhill's) but also its wealth of pubs, cafes and quality local producers, like independent specialist brewers The Ludlow Brewing Company.
Of course, the town really comes alive at festival time when people from across Britain pour in to enjoy the town's many lively festive events throughout the year; taste the September delights of its increasingly popular festival of food; or enter into the spirit of the Medieval Christmas Fayre.
Ludlow Holiday Cottage is just a few minutes' walk from all this.