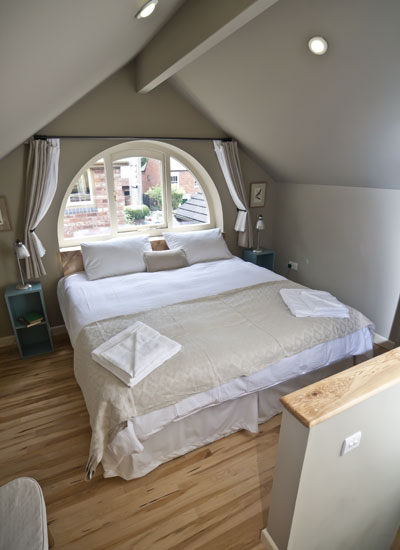 How to book the Ludlow Holiday Cottage
The Ludlow Holiday Cottage offers flexible booking but you can't leave a single unsellable night
You can choose from seven day stays or just three or four.
For availability and booking click here.
The king-size bed in the mezzanine can convert into two twins, please let us know when booking if you'd prefer it this way.
The spiral stairs in Ludlow Holiday Cottage are a lovely feature, but mean that the property isn't suitable for younger children or anyone who might find climbing them difficult.
During the Summer months there may be some light penetration into the galleried bedroom,from the half-round window in the living space (opaque glazing).
Arriving and Departing
Ludlow Holiday Cottage will be ready for you after 3.00 pm on the day your booking starts. Keys to the cottage are kept in a 'keysafe' on the wall to the right of the front door. We will send you the combination to the keysafe when your booking is confirmed.
Check out time on your departure day is by 10.00 am.